designtips
designtips
designtips
designtips
a splash
in the Rhine
a splash in the Rhine
a splash in the Rhine
META TAGS (placed in the head of the document) are not only used by search engines to index your site, but can also be used to reload or refresh your page after a few seconds. This is known as Client Pull and works well, for example, with a splash or cover page - a designer page - that is briefly viewed before the main content page.

EXAMPLE FOR SEARCH ENGINES
<META NAME="Author" 
   CONTENT="keywords">


<META NAME="myname"
  CONTENT="Entertainment, HTML, Web
  Design">


EXAMPLE FOR CLIENT PULL

<META HTTP-EQUIV="REFRESH"
  CONTENT="seconds; URL="new URL">


SPLASH EXAMPLE



BANNER TAGS can not only add continuity and navigational aids to your site, but can also cut down on loading time when the banner tag is put on all of your pages. You can place a logo or a navigational bar within these tags which are placed at the top of the document within the Body.

<BANNER>
<IMG SRC="logo.gif" ALT="Logo"
HEIGHT="100 WIDTH="150">
</BANNER>


BANNER EXAMPLE

the designer tips offered by Rhine 4
are guides to enhance your own site,
and reflect our desire to splash
in the Rhine, in the Rhine, in the Rhine
DIV TAGS are useful in the layout control of text, images, tables, and more. Use this tag to align your text or graphics to the left (default), center or to the right or when you want to change the design of your page midway through. Place your new section within the DIV tags.

<DIV ALIGN="RIGHT">
<--Place your text or graphic here-->
</DIV>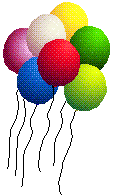 a splash in the Rhine
requires shades and tan lotion
a good Fedora and trim belly
for a splash in the Rhine
Our next set of design tips focuses on border or vertical backgrounds and how to implement them with table layouts. Gather up your beach towel and chair as we travel the Rhine.
On The Rhine Publishing is an online interactive newsletter. This style sheet template is available from
Microsoft.
MORE DESIGN TIPS