Winter/Spring '97
The journey is the reward -- Chinese Proverb

---

This issue of "Rhine 4" took the better of one month to compile and design in our corner-suite office along the noisy banks of the "Elbow" not the "Rhine" River. The frozen river has been cracking and snapping due to the warmer weather, and plays host to the hundred of ducks in the area. From time to time, we hear the howling winds! We hope you enjoy the design tips and resources as well as our other departments. Browse our previous issues as they also have great design links, online games and writing resources.And, if you know of some even better resources, write to us and let us know! Rhine 3 has links to some interesting tutorials for tables, frames and forms, as well as graphic resources, a variety of women's and gay publications and some exciting game play. Rhine 2 features some great mystery games, writing resources and fun sites in the Classified Section. Don't forget to search the Web with our Java-based Search Engine.
---
Awards, Nominations, Comments
My site has been nominated for the Wit's End Creativity Award. Read their Cyberzine and vote for your favorite nominee.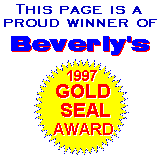 AWARD
---
---
[Rhine 4]
[Design NN4/I.E.3.0]
[Design NN3]
[Design2]
[Theory]
[Words]
[Graphics]
]Escapades]